This is the personal blog of Davide Manca.
There are three main categories that orbit around my interests
Art and beauty through human works and Nature 
The world of photography and its appealing news and oddities
The news about science and its fascinating world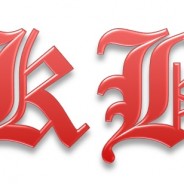 KB come KiloByte? Knowledge Base? Killer Bean? Keyboard? Kick-Boxing? Kuiper Belt? Kate Bush? No, niente di tutto questo. Semplicemente, KB come KOSE BELLE. Questa pagina racchiude brevi spiegazioni e link alle "cose belle" che mi capita di incontrare, osservare, scoprire, leggere, trovare ogni giorno e che desidero condividere per il solo piacere della bellezza visiva, uditiva, scientifica, culturale. Le KB generano piacere e divertimento in chi le fruisce. KB0011-20150803 Come fanno le animazioni della computer graphics e...
read more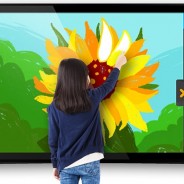 What about giving kids at school a different learning experience? This is really a BIG tablet: Just 65 inches at 4k resolution if you like. For more information, read here.
read more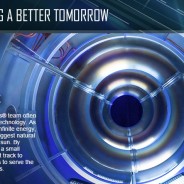 If it was really really and again really true even in the next 10-20 years… What a tremendous impact! What a paramount effect all over the world. Fusion which means "nuclear fusion" (not fission !!!) There is a remote probability that this news becomes true as it's not coming from a mad scientist who declares the feasibility of nuclear fusion but it's Lockheed Martin that reports it. The project is called Compact Fusion. At Lockheed Martin Skunk Works®, they're making advancements in the development of fusion...
read more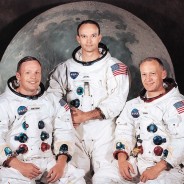 It was 45 years ago when the first men touched the lunar soil with Apollo 11 space mission. President John F. Kennedy in his "Special Message to the Congress on Urgent National Needs" on May 25, 1961 launched the idea of a Moon mission with these renowned words: «First, I believe that this nation should commit itself to achieving the goal, before this decade is out, of landing a man on the moon and returning him safely to the earth». The mission lasted about 8 days, 16-24 July 1969. Too many people contributed to the Apollo project and...
read more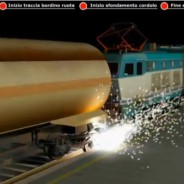 Il prof. Fabrizio D'Errico del Politecnico di Milano ha contribuito insieme ad esperti di grafica 3D alla ricostruzione dell'evento incidentale di Viareggio accaduto il 29 Giugno 2009 appena prima della mezzanotte. Ulteriori informazioni sono disponibili presso il sito Oltre il ragionevole dubbio. Una presentazione dell'evento incidentale con la simulazione dinamica e l'analisi delle conseguenze è stata redatta dal...
read more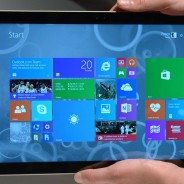 A new tablet has been announced from Microsoft on May 20, 2014. Its name is Surface Pro 3 and is moving the hedge towards a new paradigm for computing devices. First of all it features a 12 inch screen capable of 2160 x 1440 pixels with a consequent aspect ratio of 3:2 (i.e. the one adopted by both film and digital Reflex Cameras either DX or FF). Before Microsoft, a few months ago Samsung proposed a maximized version of its Galaxy tables at 12 inches too. The difference between Samsung and Microsoft is that the Bill Gates'...
read more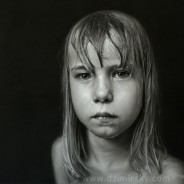 Hyperrealism and photorealism are two ways of expressing the same concept: artworks created by man that appear or-even-better are absolutely realistic. These artworks are so much realistic that are real. These are some links to really incredible and outstanding drawings, painting, artworks: Dirk Dzimirsky's Hyperrealistic Drawings Capture Emotion Diego Fazio's photorealistic drawings Hyperrealistic Drawings by Kelvin Okafor Photorealistic Paintings by Alyssa Monks Spanish artist Juan Francisco Casas - Photorealistic Drawings Using a BIC Pen...
read more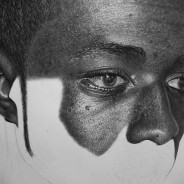 I've just come across the hyperrealistic drawings of Kelvin Okafor. I was really impressed by his drawings. They are gorgeous and incredible in one word: outstanding. Really! What a pencil can do in the hand of a real artist is absolutely incredible. Let's speak for him these works. More details at this link  The title of this drawing is "Undeviating" This shows the making of "Undeviating" This is Heath Ledger...
read more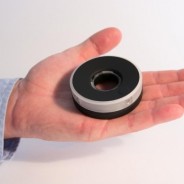 A new amazing camera covering 360° of view has been just delivered by CENTR. You can hold it in the palm of your hand… Here is the the video that shows the features of the CENTRCam device that, at both hardware and software levels, stitches together 4 different cameras –> views –> images into a spherical 360° vision. Enjoy the vision!...
read more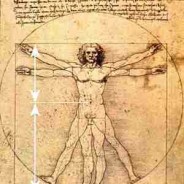 Fra' Luca Pacioli defined the Golden Ratio as divine in his "De divina proportione" book of 1497. Even known as Golden Section, this irrational number: (√5 + 1)/2 and its inverse:  (√5 – 1)/2 have played a fascinating attraction on artists, architects, musicians, and scientists since ages. We can find its presence both in Nature and in Artifacts from Athens Parthenon up to Apple's logo. Flowers, petals, seeds, leaves, branches base their structure and organization on a kind of perfect geometrical ratio which...
read more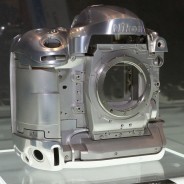 Lots of Nikon's fans are waiting for a new Prosumer DX camera, the heir of D300/D300s. Will Nikon decide to produce the so-long-awaited D400?
read more